20 Foot Open Containers
Open Containers are 20 foot in length, they have a removable cover and are suitable for heavy, long or bulky carriage objects. The floor is made from plywood or timber plank which helps diffuse odors.
Open tops are manufactured from steel with a swinging header to the door opening and hinged doors on both sides. They have roofbows and tarpaulin which are tested with their specifications and are dedicated to its container.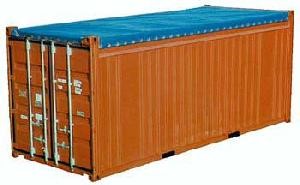 External Dimensions

Internal Dimensions

Length: 20'

Length: 19'-4"

Width: 8'

Width: 7'-8"

Height: 8'-6"

Height: 7'-9"

Internal Capacity 1166 cubic feet
CONTAINERS FOR SALE!
20 foot and 40 foot ground storage containers are available for sale nationwide. We offer container delivery service to most areas via flatbed or tilt bed trailers. Special purpose containers and customized containers are also available.