10 Foot Storage and Shipping Containers Click here for a quote.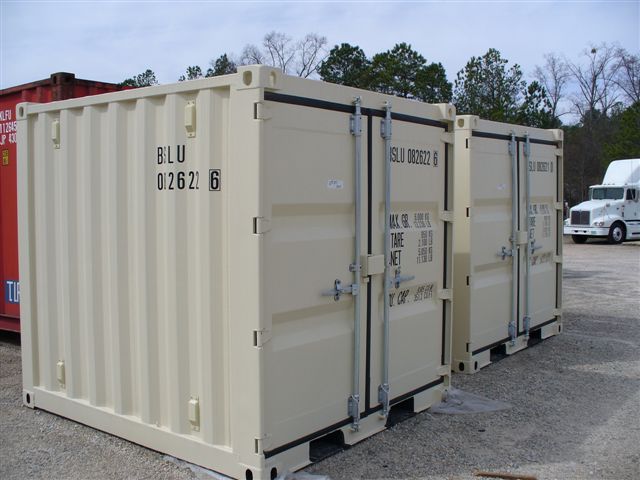 These cargo containers are an excellent choice for portable onsite storage unit where space is limited.
External Dimensions
Internal Dimensions
Operating Weight

Length: 9'-10"

Length: 9'-8"

Max Gross: 22,400

Width: 8'

Width: 7'-8"

Max Payload: 19530

Height: 8'-6"

Height: 8'-4"

Tare: 2,870

Internal Capacity 617 Cubic Feet
CONTAINERS FOR SALE!
20 foot and 40 foot ground storage containers are available for sale nationwide. We offer container delivery service to most areas via flatbed or tilt bed trailers. Special purpose containers and customized containers are also available.